We are a CVE certified Service-Disabled Veteran-Owned Small Business (SDVOSB) founded in 2001.
Service-Disabled Veteran-Owned (SDVOSB)
Minority-Owned
Small Business
GSA Certified – #GS10F114CA
Recipient of the 2018 Gold Hire Vets Medallion Program Demonstration Award
We are able to execute multiple complex client projects located in various cities, while maintaining exemplary performance, providing high quality deliverables, and effective project management, all within scheduled deadlines and budgets. We have a record of completing tasks on schedule and within budget, as evidenced by our high customer satisfaction ratings and repeat business, which we believe is the best indicator of our abilities.
HazAir, Inc. is committed to providing innovative solutions and services for emergency management, environmental and H&S needs.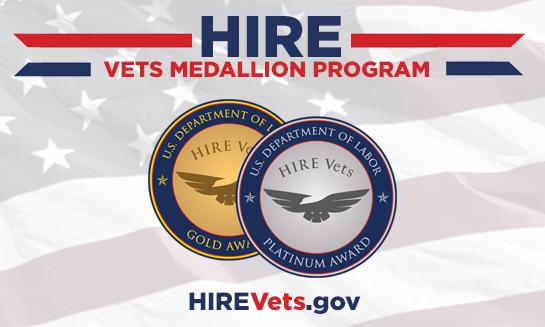 Mission Statement
HazAir is committed to providing innovative solutions and services for environmental compliance and occupational health & safety needs of commercial and government organizations. We equally value the interests of our employees, stockholders, and clients when making all business decisions. This promotes a company culture that ensures sustainable growth, maintains quality services, and facilitates a positive working environment.
Please contact us for more information by emailing us at contactus@hazair.com.