Awards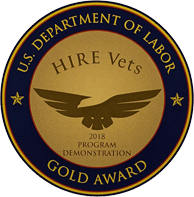 HIREVETS Medallion Program Demonstration Award
The Honoring Investments in Recruiting and Employing American Military Veterans Act of 2017 (HIRE Vets Act or the Act), requires the Secretary of Labor to establish a program, by rule, that recognizes employer efforts to recruit, employ, and retain veterans.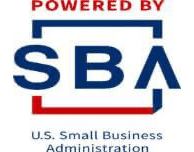 SBA Nevada's 8(a) Graduate of the Year for 2023
For more than 50 years, the U.S. Small Business Administration (SBA) has celebrated National Small Business Week (NSBW). These premiere annual awards recognize the achievements of SBA-assisted small businesses and the contributions they make to their communities and to Nevada's economy.